Audi: Concierge
Concierge for Audi is an iPad and Android Tablet app built for Audi sales representatives for capturing customer interest in show rooms and during shows.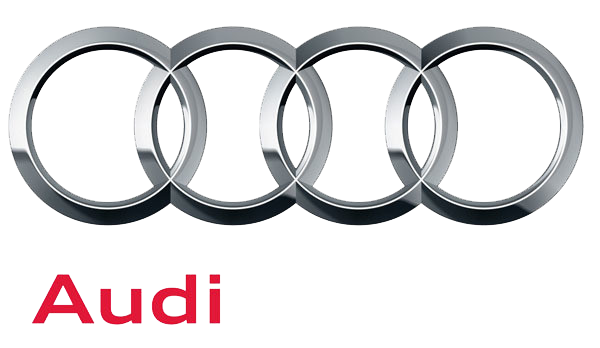 The Brief
Audi required a tablet based app for their internal sales staff could use to register customer interest in different products in both showrooms and during motor shows.  The app was required to encrypt the customer data using public/private key encryption, store the data locally and synchronize this data with the Audi central database periodically.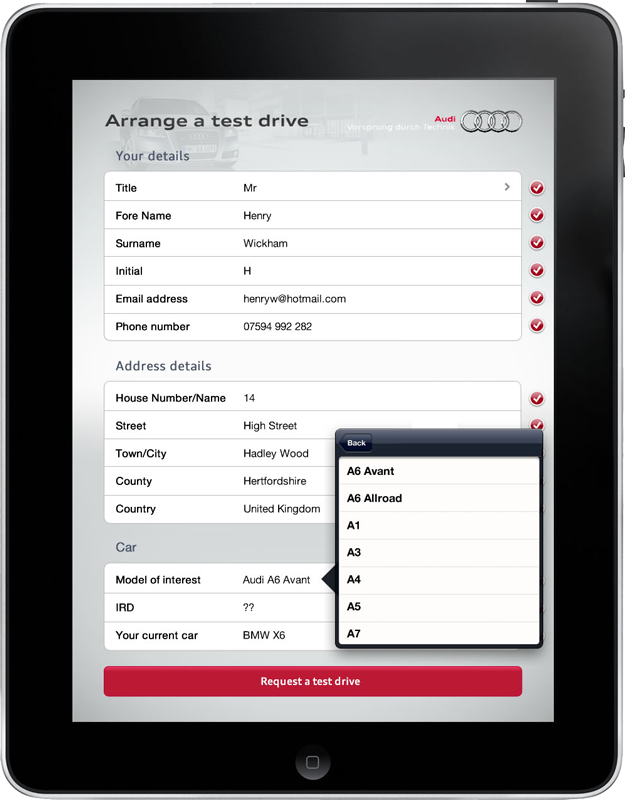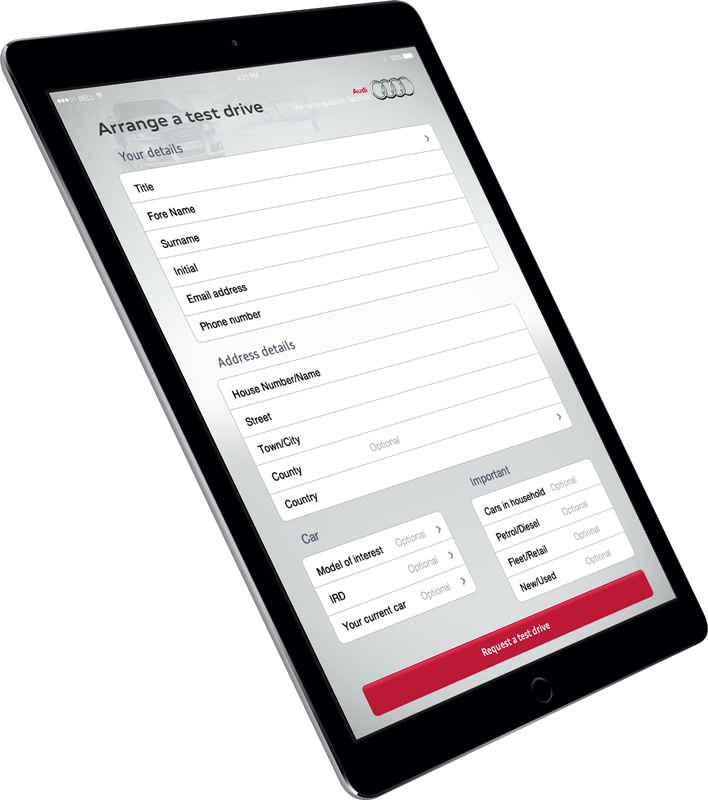 The Solution
The solution was a tablet based app developed using Xamarin. Xamarin allowed us to target both iOS and Android platforms at the same time using just one codebase.  This reduced development and testing time and resulted in a more robust, stable product.  Audi server synchronisation was implemented on a schedule where the presence of a network connection was first checked and, if available, all encrypted data which was added since the last synchronisation was uploaded.  Once the upload completed successfully, customer data was permanently removed from the device.