Connect Mentors
The Connect platform is a mentorship driven ecosystem that matches London's top tech and digital minds from high growth companies with emerging or experienced talent.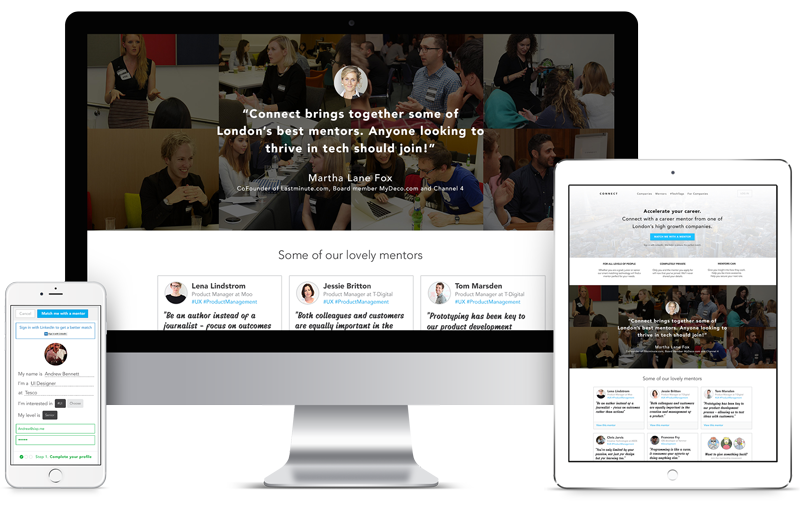 The Brief
The develop a HTML 5 responsive web application which allowed internal staff to register new Companies and Mentors and allowed end users (Mentees) to register and, based on their experience, skills and interests, be intelligently matched with Mentors and allow them to have real-time conversations via a secure, private messaging system.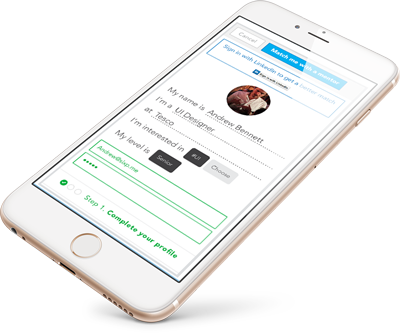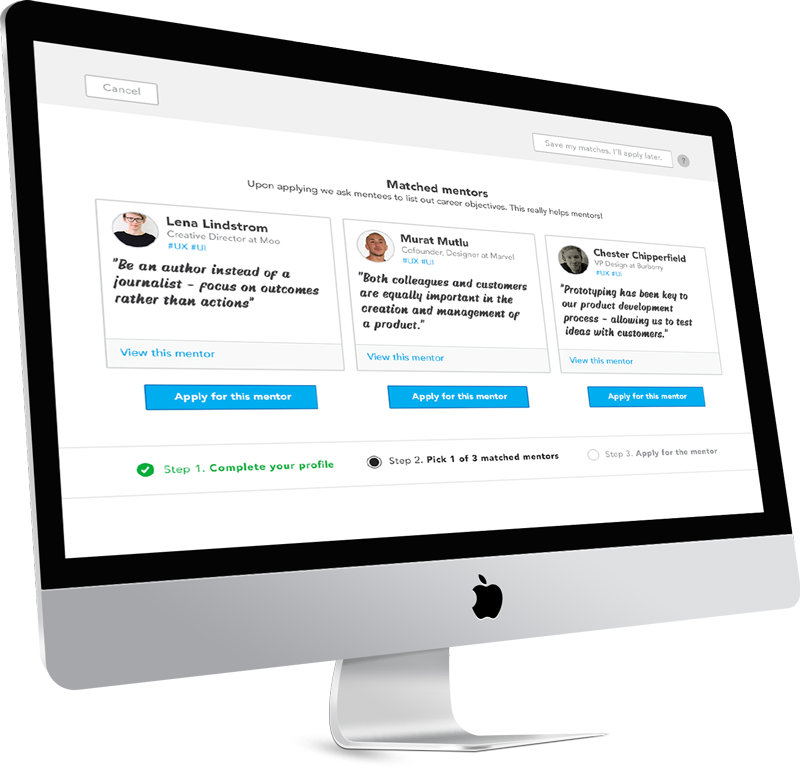 The Solution
For the frontend, a single page app was developed using AngularJS & HTML 5.  This allowed end users to navigate the web application and simultaneously have multiple, real-time conversations open with different mentors across all desktop and mobile platforms.
For the backend, a custom MS.NET WebAPI was developed which served data to the AngularJS frontend application.  The technology stack of the backend consisted of an MS.NET WebAPI for serving AngularJS data requests, a MySQL database for storing relation data, such as users, companies, mentors, companies and a Mongo DB NoSQL database for real-time, secure instant messaging.
A custom in-page editor was also implemented for web application administrators.  This allowed administrators not only to create & modify companies and mentors, but also to modify the content of any page within the application, feature different mentors on the homepage, create and define localized content for pages & individual components and ban any abusive/offensive users.
The platform currently boasts Mentors from top brands such as Tesco, Hailo, Facebook & Transfer Wise